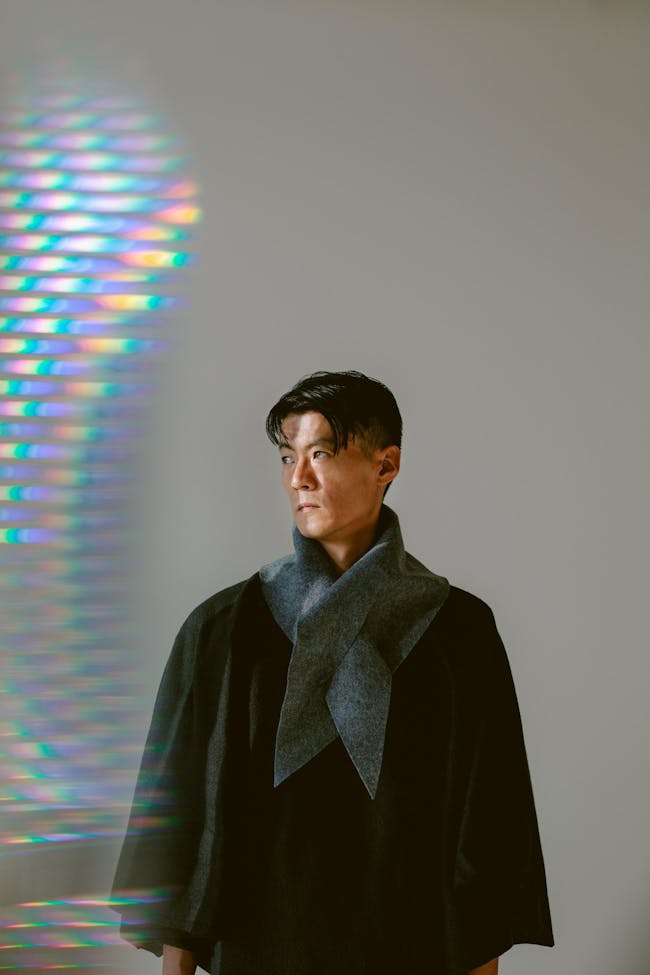 Shing02 & The Chee-Hoos: A Tribute to Nujabes
Substantial
World Cafe Live Philadelphia
$20.00 - $22.00
Sales Ended
Shing02 & The Chee-Hoos appearing at World Cafe Live in Philadelphia, PA – Tickets Available
Shing02 & The Chee-Hoos: A Tribute to Nujabes
Shing02's story doesn't begin with Nujabes, however. Shingo Annen was born in Tokyo, but his father's job took the family all around the world. He spent his early youth between Tanzania and London before landing in the San Francisco Bay in his teenage years. While he says he considered himself casual listener in high school and liked sample based acts like The Pharcyde and Del the Funky Homosapien, it wasn't until he went to college at the University of California, Berkeley that Annen really began to explore rap.
Annen considers himself part of a fraternity of rappers who worked with Nujabes, including Substantial, Pase Rock, Cise Star, and others - thus making him a torchbearer. And while he does voice excitement about the tour and the new arrangements, he adds that he wishes he wasn't paying tribute to a fallen friend. Nujabes' legacy has only grown since his death. Since he never played in the United States, Annen's tribute shows are the closest many fans can get to seeing the legend himself perform. Even with the new live band arrangements, Annen says fans have been receptive to their new interpretations of Seba's beats.
"I really appreciate not only the audience knowing the songs and knowing the words, a lot of times when we play these songs with the band and people taking turns with solos, people like it. I definitely appreciate that so much," he says.
Substantial
Prince George's County, Maryland born MC, producer, artist and educator, Substantial, debuted in 2000 collaborating with the late Japanese producer, Nujabes, who later worked on the popular show Samurai Champloo. Legendary rapper and activist, Chuck D of Public Enemy referred to Substantial as "One of the great MCs of our time." His soulful and introspective brand of Hip Hop music has received critical acclaim from The Source Magazine, HipHopDX, Ebony.com, DJBooth.net and Okayplayer.com. His music videos have appeared on MTV, VH1 and BET. In May of 2018, Substantial released his debut instrumental album, The Garden. Within a year, his production has been streamed nearly 4,000,000 times on Spotify.

Substantial has performed in nearly 20 countries and has collaborated with artists such as Kool Herc, Verbal (M-Flo), Oddisee, Jeff Bernat and more. Substantial has licensed music to major brands such as Ford Motor Company, Amazon and UBER and also had his music featured in films and television shows such as Kevin Hart's Laugh at My Pain, Kill Me 3 Times starring Simon Pegg, Daytime Emmy nominated show Tough Love and it's spin off series Pillow Talk. Substantial has appeared in the documentaries, Freestyle: The Art of Rhyme and Give Back. In 2019, Substantial wrote and produced music featured in the video game Renaine, to be released on the Nintendo Switch and the South Korean online game Tree of Savior.

As an educator, Substantial has served in communities in Washington, DC, Maryland and New York City. He currently teaches Music Business classes at The Omega Studios' School of Applied Recording Arts & Sciences in Rockville, MD. In 2017, Substantial along with his wife Co-CEO, Rachelle Etienne-Robinson, founded Substantial Art & Music, LLC (SAM), an organization focused on providing consulting services to the art and music community. He has built partnerships with Technology & Gaming Labs, Oxon Hill Middle School and Guerilla Arts Ink to offer workshops in Music Production and Art & Design. Substantial has created and implemented programming for Baltimore City Public Schools, Prince George's County Public Schools and The Maryland-National Capital Parks & Planning Commission. While working with Covenant House Washington as a Youth Leadership Development Trainer, he built recording studios for teens in Southeast, DC before becoming Assistant Director of Prevention Services.

Although he is mostly known for his work in music and education, Substantial received extensive visual training at Suitland High School's Center for Visual & Performing Arts with a focus in Printmaking and later at Pratt Institute in Brooklyn, NY where he majored in Graphic Design. He has designed most of his cover art himself and has been commissioned by other musicians such Mega Ran, Marcus D, Jsoul and many others for cover art, web design and logo design. In 2016, the Prince George's County African American Museum and Cultural Center featured Substantial's cover design for Bop Alloy's sophomore album "Another Day in the Life of…" in there Through Their Eyes exhibit.

With so many years of activity and accomplishments, Substantial has referred to himself as "Mr. Consistent" or "Black of All Trades". He continues to redefine himself and blaze new paths while embodying Ayesha A. Siddiqi's quote "be the person you needed when you were younger". His mission is to inspire those who question their worth and abilities, while arming the next generation of artists and musicians with knowledge to create change in their lives and in their communities, all while supporting themselves doing what they love most: creating.

Venue Information:
World Cafe Live Philadelphia
3025 Walnut Street
Philadelphia, PA, 19104