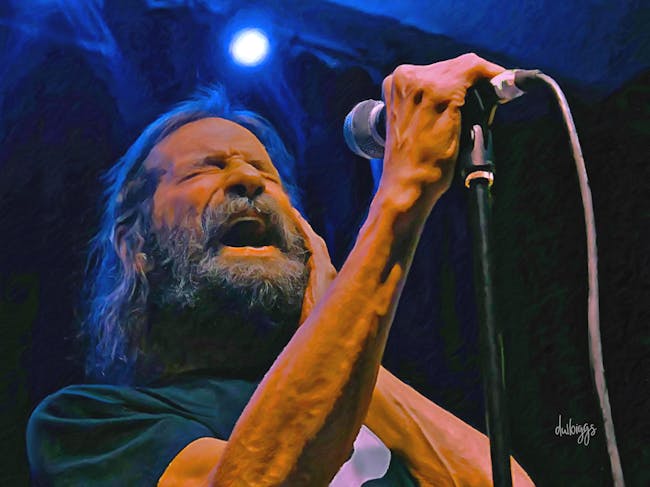 A Night of Nazz and Utopia Music {POSTPONED}
The Lounge at World Cafe Live
A Night of Nazz and Utopia Music at The Lounge at World Cafe Live in Philadelphia, PA – Tickets Available
THIS EVENT HAS BEEN CANCELLED.
RR Promotions is presenting, "A Night of Nazz and Utopia Music" at World Cafe Live in Philadelphia, PA on June 1st, 2020 with special guest appearances by Stewkey Antoni of Nazz and Kasim Sulton of Utopia. The music will performed by a special band built for this event and they will be joined by Antoni and Sulton for some of the songs.
NAZZ
Nazz was an American rock band formed in Philadelphia, PA, in early 1967. The band was made up of Stewkey Antoni, Thom Mooney, Carson Van Osten, and Todd Rundgren. Their influences were The Yardbirds, The Beatles. The Who, Cream, Small Faces, Moby Grape and others. They are best known for their debut single "Open My Eyes" backed with "Hello It's Me".
The band had been performing for a short time at small clubs before they landed their first major live show In June '67 with the Doors at Philadelphia Town Hall.
Nazz released two records as a band and a third was released a year after they had broken up that included unreleased tracks along with some outtakes and rehearsal bits.
UTOPIA
Utopia was an American rock band formed in 1973 by Todd Rundgren. During its first three years, the group was a progressive rock band with a somewhat fluid membership known as Todd Rundgren's Utopia. Most of the members in this early incarnation also played on Rundgren's solo albums of the period up to 1975. By 1976, the group was known simply as Utopia and was a stable quartet of Todd Rundgren, Kasim Sulton, Roger Powell, and John "Willie" Wilcox. This version of the group gradually abandoned prog-rock for straightforward rock and pop.
In 1980, they had a top 40 hit with "Set Me Free". Though often thought of as a Rundgren-oriented project, all four members of Utopia wrote, sang, produced and performed on their albums; "Set Me Free", for example, was sung by Sulton. The group broke up in 1986, but reunited briefly in 1992.
THE "A NIGHT OF UTOPIA AND NAZZ MUSIC" BAND
The guitarist will be Fernando Perdomo, featured Guitarist in the film ECHO IN THE CANYON and its official soundtrack. Perdomo is a powerhouse of the LA music scene who lives and breathes music. LA Weekly dubbed him as "The millennial answer to Todd Rundgren (a founding member of Nazz)". A veteran at 37, he has made a name for himself as an in-demand producer, singer/songwriter, and multi-instrumentalist.
The drummer will be Nick Bertling. Involved in music since the '90's, Bertling primarily made his name as a drummer in Baltimore in bands such as Puddle, Gary B & The Notions, Naked Blue, Alto Verde, They Hear and others. Besides drums, Nick is also skilled at vocals, guitars, keyboards, bass, engineering and producing.
The bass player will be Bruce Whetstone, the bassist and one of the backing vocalists for Secret Society, the Todd/Utopia preservation band. He has been a working musician since his early teens in the American Midwest, opening for touring acts such as The Ides of March and The Rumbles. Mid-career, he was a session player in Los Angeles, supporting new acts recording demos, and playing for new artist showcases at the Club 88, the Rainbow and the Troubadour. He is a classically-trained vocalist, having participated in choirs performing with the Boston Symphony Orchestra and the Leningrad Philharmonic. Whetstone was also the bass player for a song on Todd Rundgren's "reProduction" album.
On keyboards will be Chuck Wiggins, a Cincinnati-based musician that loves to entertain people with a variety of musical genres - pop/rock/jazz/folk/international. He performs as a vocalist and/or instrumentalist including the accordion. Wiggins has opened for The Intoxicats a couple of times recently, a band that includes Michele Rundgren.
Lead vocalists include Elle Crash, James Van Wert, and John Powhida.
Crash is a multi-instrumentalist and vocalist with a long history in the Cincinnati, OH music scene (JetLab, Lovely Crash, Fairmount Girls). She is one of the founding members of She-RA, the first-ever all-female Todd/Utopia tribute band.
Van Wert is the lead singer for the popular Todd/Utopia preservation band Secret Society and for the popular Scranton, PA based Beatles tribute band, Fab 3, who may or may not have performed at a Dunder Mifflin Paper Company office party or two.
Powhida is a singer/songwriter/guitarist with multiple Boston Music Award nominations and his songs have been featured in episodes of My Name is Earl and Men in Trees. He has sung on recordings by The Click Five, Sarah Borges and The Gentlemen. He performs with Boston rock and soul combo The Rudds, and his own creation - - - John Powhida International Airport, a potent 6 piece rock, disco, soul, pop fusion entertainment unit of the highest original order that just released a new album titled "The Bad Pilot". He is also the singer for the popular Todd/Utopia tribute band, Hermits of Mink Halloween.
RR Promotions
RR Promotions also known as Rundgren Radio (RR) started as a fan based online talk radio show for Todd Rundgren and music fans that expanded to concert promotion and events.

RR is also a large fan community that has been getting together for over 12 years for unique parties/events to celebrate the music of Todd Rundgren/Utopia/Nazz. The parties have included musical performances by Todd Rundgren, Kasim Sulton, Kasim Sulton's Utopia, Michele Rundgren and Prairie Prince (The Tubes), Stewkey Antoni and Thom Mooney (Nazz), Greg Hawkes (The Cars), Brent Bourgeois (Bourgeois Tagg), John Siegler and Kevin Ellman (Todd Rundgren's Utopia), Jill Sobule, Bobby Stickland, Jesse Gress, Mary Lou Arnold, Mutlu Onaral, Conduit of Humanity, Dirk Hillyer, and several Todd/Utopia/Nazz tribute bands including the Drunken Blue Roosters, Hermits of Mink Halloween, Lil' Rocktopia, Love in Akron, Road To Utopia, Secret Society, She-RA, and Throw Money.

RR has completed over 200 online radio shows with over 100 different guests and over a million downloads. All shows are permanently archived and available for download. They have also presented over 40 Todd Rundgren concerts. http://www.RundgrenRadio.com.

Venue Information:
The Lounge at World Cafe Live
3025 Walnut Street
Philadelphia, PA, 19104